Steroid pills, their effectiveness and side effects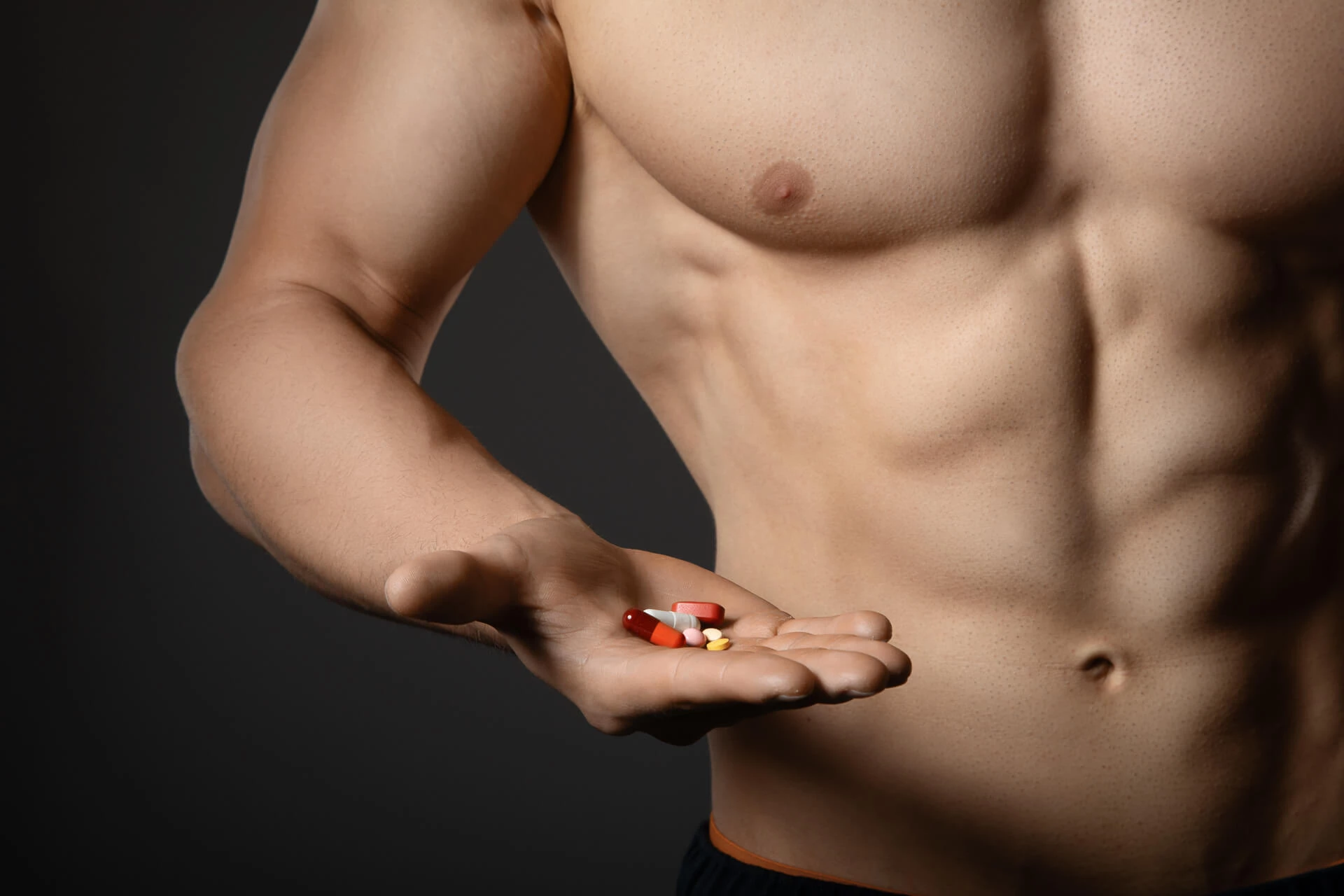 Many novice athletes are afraid to start steroid therapy because are afraid of injections. Because of this, they do not even consider the possibility of using anabolic steroids for fast weight gain. Many have strengthened the stereotype that taking steroids is dangerous and has many side effects. But many of these novice athletes do not know or forget about oral forms of these drugs, or steroid pills.
To begin with, consider what anabolic steroids are in principle. These are sports medicine preparations that are widely used by both professional athletes and amateurs. The main purpose of their use is to increase the strength and endurance of the body, and, of course, they are considered drugs for rapid muscle growth. The effect of steroids does not end there. Some of them also affect fat burning and metabolism in general. Also, all steroid drugs affect immunity, reduce inflammation and accelerate wound healing. Steroids are synthetic versions of testosterone, so their use increases the libido and sexual desire.
In official medicine, the usage of steroids began long before their appearance in the sports industry. Anabolic drugs successfully treated hormonal dysfunction, baldness. They are still used in the complex treatment of many diseases. For example, in the treatment of autoimmune and severe inflammatory processes, some types of anaemia, various oncological diseases, etc. Anabolic steroids are also used in veterinary medicine to improve appetite, to enhance muscle growth and increase endurance.
Anabolic steroids came into sports medicine not so long ago. The first anabolic steroids were testosterone and its derivatives. Now there are many more steroid preparations, and every year more and more types of steroids are synthesized.
Forms of anabolic steroids
It is no secret that anabolic steroids are produced mainly in two forms - injectable and oral.
What are the benefits of oral steroids? Firstly, it is usability. It is not necessary to create special sterility conditions, as is necessary for injections. To take oral steroids, you also do not need to think about additional devices – you only need water. Well, steroids in pills can be taken virtually anywhere, and you can always carry these drugs with you. Secondly, by taking oral steroids continuously you will ensure a stable hormonal background. With the regular use of tablets, you can maintain a stable level of the drug in the body without extra effort.
Well, do not forget that when taking anabolic steroids in tablets, an overdose is very rare. Which can not be said about injections, where you need to calculate the dose and amount of the drug for a long time. Also, with the injection form of administration, there are many side effects. This, for example, local complications - abscesses, infiltrates skin irritation, various inflammation of the veins, etc. There may be general contraindications for injections - for example, poor blood coagulation, diabetes mellitus and so on. Finally, a lot of athletes do not like injections due to painfulness.
Positive effects of steroid pills
In oral steroids, there is another advantage - it is the rapid excretion of a substance from the body. When injected, a so-called depot is formed, or, in other words, an accumulation of matter. Most often, the location of this depot is in adipose tissue. This distribution affects the level of steroid in the blood and also determines how long steroids are excreted. But it also affects the passage of doping tests. And finally, many people believe that taking a pill is psychologically easier and safer than an injection.
But tablets also have their negative effects. For example, many athletes are unhappy with taking tablets of steroids too often. And they believe that injecting once a week or several days is easier to do than drinking a pill at the same time every day. It depends more on the discipline of the athlete.
Side effects of steroid in tablets
Secondly, tablets have their side effects. They can affect the functioning of the stomach and intestines, so people with peptic ulcer or gastritis need to be careful about steroid pills. Each organism is an individual, so the side effects can be different. It is worth noting that you can prevent most of the negative effects if you follow simple recommendations related, first of all, to the choice of drugs, the duration of the course, doses and PCT (post-course therapy).
Some also think that the pills have a strong toxic effect on the liver and kidneys. But it is not so. Damage to the kidneys or liver depends more on the drug itself. And the form in which it is issued does not play a significant role.
How to choose an oral steroid?
How to choose an oral steroid? First of all, you need to determine your goal. Ask yourself - what effect do I want to get from a course of anabolic steroids? It is important to choose the anabolic directed action for taking. There are drugs mainly for gaining mass and rapid muscle growth. Others increase fat burning and metabolic rate.
After an individual selection of a substance, it is worth examining all potential side effects and contraindications. It will not be superfluous to consult a sports medicine doctor. After all, when using steroids for muscle growth, not only their effectiveness is important, but also safety.
Next step is the selection of the drug itself. You should examine the composition of the drug, the amount of active substance, the presence of auxiliary additives. The price of the drug should not be very low, compared with other similar ones. And the last tip - do not forget to clarify the certificates for the drug, which confirm its originality. So you will not get a fake one and you will be confident in the safety of the substance.
Most effective steroid pills
What steroid pills is the most effective? Many experienced athletes note that drugs such as Stanozolol, Turinabol and Oxandrolone are most effective pills for rapid muscle growth. You can use them both as stand-alone steroids and in combination with other drugs. Do not forget about good nutrition and proper training during the use of steroids. Indeed, to quickly and effectively increase muscle mass, you need to combine all the methods to achieve the goal.